If you are coming up from the United States to do some Ontario lake trout fishing or any other type of fishing, you will need to become familiar with our fishing tackle rules.
These are a bit different than you may be used to. You will need to know which of your favorite tackle you can use in Ontario's lakes and the tackle you should leave home. Don't risk bringing those things along and accidentally getting into trouble. Just having some of them in your possession may be a finable offense.
Let's start off with the Ontario Recreational Fishing Regulations Summary. This resource regulates the fishing gear, hooks, lines, and lures that are legal to use. Get the summary here. You can print it all, if you wish, or you can print just the section for the fisheries management zone (FMZ) that your lake is in. You can even download it to your device.
There are fishing rules that apply to the whole province of Ontario. These are in addition to rules that apply to the fishing zone your lake is in.
Plus, there are rules for specific lakes or rivers. On top of all that, sometimes there are exceptions. I know this sounds overwhelming, but the summary does a great job of keeping it all sorted out. If you keep a copy with you, you will have no trouble.
Lines
Rule: You can only use 1 line.
You can have as many fishing rods in the boat as you need, but there can only be one line in the water per licensed person at a time. Conservation officers often find an angler in a boat with one fishing rod with a line in the water holstered to the boat while the angler is spin casting with another line. This is not allowed.
Why is this a rule?
Justice of the Peace Jason Mariasine heard a case in Ontario Court of Justice, Peterborough involving a fishing regulation offense on June 14, 2018. He said that the ministry reminds anglers that fishing regulations are in place to maintain a sustainable fishery for future generations to enjoy.
Exceptions: You can use 2 lines from a boat in the Great Lakes and while ice fishing in most lakes. Exceptions and restrictions apply here, so refer to the summary.
Hooks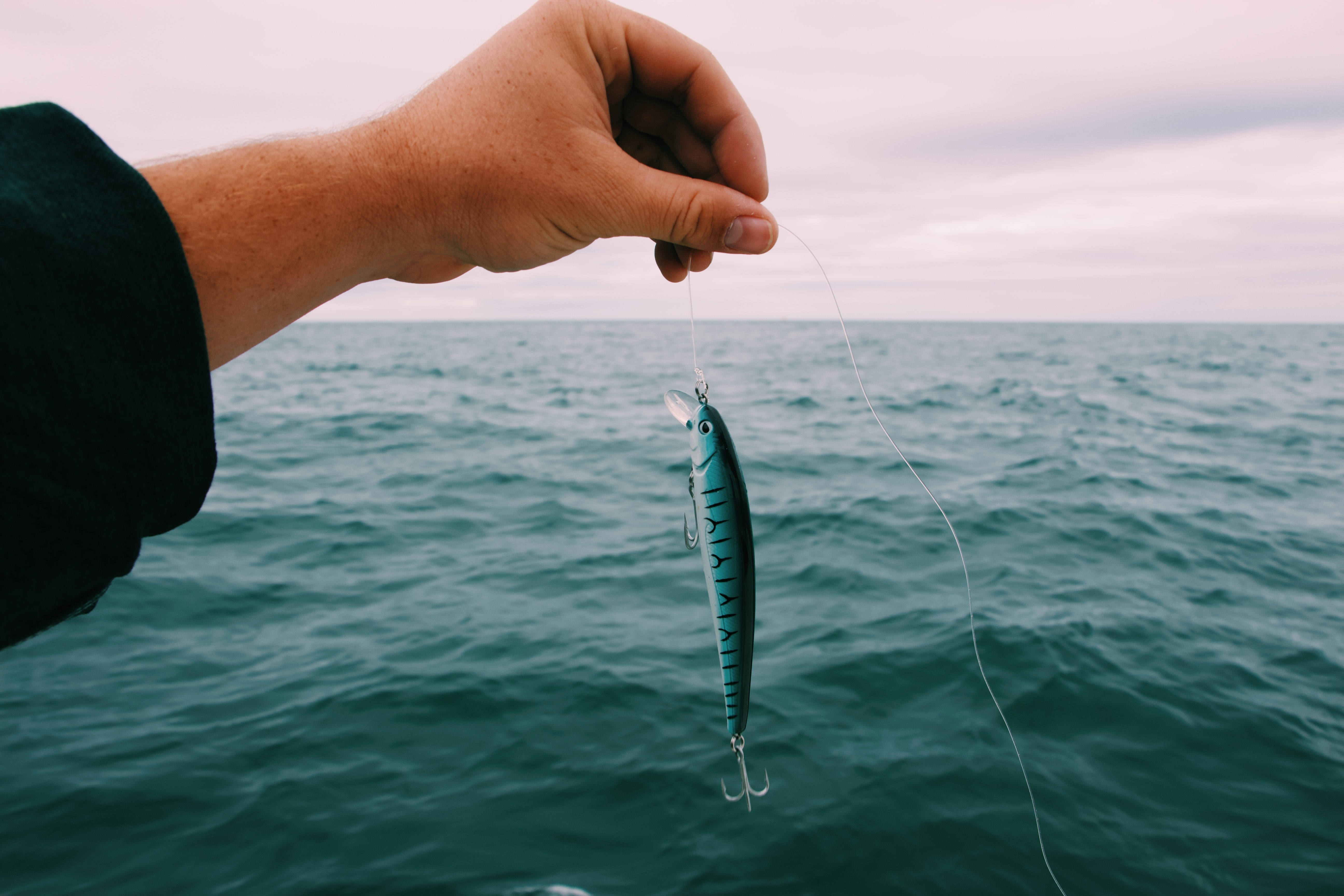 Rule: A hook can have 1 or multiple points on a single shaft.
Treble hooks are OK. If you find a hook with more points than that, that would also be OK.
Why is this a rule?
The Ontario Ministry of Natural Resources and Forestry says "why not?" You can't break this rule. No upper limit is specified. You can have as many points on your hook as long as they are all on one shaft.
Rule: You may have up to 4 hooks on a line.
The hooks can be any combination of single-pointed or multiple-pointed hooks. This includes a multiple-pointed hook that is part of a lure
Why is this a rule?
Having more than 4 hooks on a fishing line would defeat the "only one line" rule. This rule is to prevent over fishing in Ontario's fisheries.
For example, an umbrella rig (sometimes called an Alabama rig) is illegal in Ontario because it has five hooks. However, on March 15, 2012, the Ontario Ministry of Natural Resources provided this clarification. "An Alabama Rig would be legal as long as it doesn't have more than four hooks attached. Anglers can place either a spinner blade and/or a minnow body with no hook on the 5th wire or leave it empty."
Lures
Rule: A lure can have multiple hooks, but each hook counts toward your 4-hook limit.
The Ministry established 4 hooks as the limit for any one angler to have in the water at a time. It does not matter how the hook is presented to the fish.
Why is this a rule?
After passing judgment on fishing regulation offenders, Ontario's justices of the peace often remind anglers that "fishing regulations are in place to maintain a sustainable fishery, and sanctuaries are critical in protecting fish populations for future generations to enjoy."
Lead sinkers and jigs
Rule: No lead sinkers or jigs in national parks and wildlife areas.
The Ontario fishing regulations summary states that you cannot use or have in your possession lead sinkers or jigs in Canada's National Parks or National Wildlife Areas. If you are fishing there, leave these at home.
There continues to be a spirited debate in Ontario's on-line fishing forums on whether this ban applies to the province of Ontario as a whole. There are continuing efforts to make this ban province wide.
At the moment, lead is allowed elsewhere in Ontario, but this can change quickly. The ministry needs to clarify this point. Check with your fishing lodge before you leave home for an update.
Why is this a rule?
This rule in the national parks and wildlife areas is to protect birds and other wildlife which are poisoned when they consume lead from sinkers and jigs.
Artificial flies
Rule: Only artificial flies may be used in some rivers.
On these waters, you may only use artificial flies: part of East Goulais River in FMZ 10, part of Garden River in FMZ 10, and part of Arrow River in FMZ 6. See the summary if you are going to fish there.
Why is this a rule?
This rule is to protect the fish in those fisheries. Fish are attracted to artificial flies by their appearance. When they bite on them, they don't swallow them. This increases their chance of survival when they are released.
What can happen if I break any of these rules?
You risk: fines and seizure of your fish (certainly), a fishing ban (possibly), and seizure of your gear, boat, and vehicle (if you are very naughty and are a repeat offender)!
An example of the way Ontario conservation officers enforce regulations occurred on March 24, 2018. Conservation officers in Ontario patrol remote fisheries by helicopter to enforce regulations in places where anglers might feel safe from prosecution for violations. On that day officers flew into a remote area where 45 anglers from Ontario and the United States were fishing. 16 charges and 21 warnings were laid. The conservation officers did not fail to include "fishing with more than one line". All of the regulations are a big deal here.
If you have questions that I have not answered here, call us at these numbers: 
Summer: (807) 584-2999
Winter: (715) 892-1985